These are the men we don't speak of. The unshagables. The un-beautifuls. But, shame be damned, they turn me on. So, I am joining Wino in admitting my secret crushes on what many may deem, the unworthies.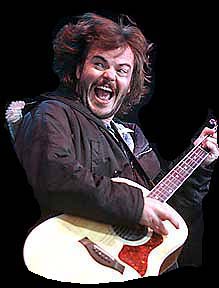 Jack Black. You are hilarious. You are nuts. We are perfect for each other. Let's get it on. (Favorite Line: "Rob, I'm telling you this for your own good, that's the worst fuckin' sweater I've ever seen, that's a Cosby sweater. " -High Fidelity)


Jeff Goldblum. You are lanky and kinda geeky and you totally float my boat. Rrrrr. I can't explain it. You turn me on, I'm a radio.



Philip Seymour Hoffman. You creeped me out in Happiness but touched my heart in Magnolia. You are a chameleon actor. Your versatility makes me want you. Wanna make out? (Just please don't talk to me in that Capote voice.)



Bill Murray. I first fell for you in Ghostbusters. You always make me laugh. Your deadpan delivery. Your witty asides. Your genius makes me weak in the knees. (Favorite Line: "Dogs and cats living together- Mass hysteria!" -Ghostbusters)



Donal Logue. You nutty Irishman. You make my heart flutter. Maybe it was Tao of Steve. Maybe it is your belly. Maybe it is your ruddy Irishness. So what if you haven't been in that many great films. You still do it for me.

I think I have a thing for funny men.