last thing you burned while cooking?
Eggs (and I set off the fire alarm but its a very sensitive alarm).

describe yourself in 3 words?
Intuitive, witty, insecure.
how long does it take you to get ready for your day?
Depends. Am I leaving the house? 30 minutes, I guess.

are you a health freak?
If I were I would probably give up sugar. I don't eat that much red meat and hardly ever eat fast food or junk food.

how many people have thought you were the one?
Hmm, two that told me so.

what turns you off about the opposite sex?
Besides the public spitting and long hair? Men with no confidence, total pushovers, insensitive or unwilling to work on their "issues" aren't really that hawt to me.

what kind of car do you drive?
Honda CRV. Silver.

favourite thing to toast to?
Possibility.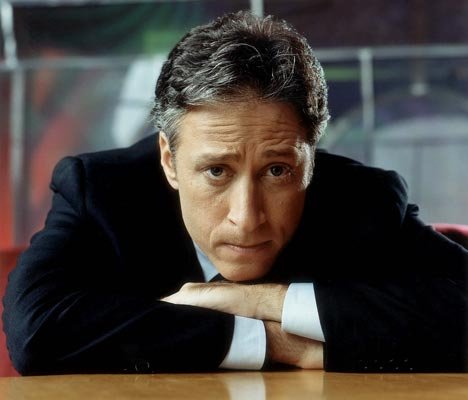 what celebrity would you have coffee with?
Jon Stewart.

what celebrity would you not have sex with?
Tom Cruise (for obvious reasons and the fact that I have never found him attractive AT ALL) or Richard Gere (not because of the supposed gerbil) or Brad Pitt (some men are just too good looking).

what is the main ringtone on your cell?
Vibration. Most ring tones bug me.
what were you doing at midnight last night?
Sleeping. Woo hoo, way to work that Friday night, Sizzle.

last tv show you watched?
What Not to Wear
(but watching isn't fun anymore without
Dumpling
around to banter with).
who is your best friend?
I have many.

who in your family do you get along with?
My sister and my mom and I get along. Just sometimes not all at once.
what is your top 5 hollywood hottie list?
Jon Stewart, John Cusack, Phillip Seymour Hoffman, Jack Black, Bill Murray. Funny guys always make me hot.

who is the 4th person on your missed call list on your cell phone?
The Lonster.

when/where was the last place you traveled?
Mexico
, last Christmas.
how many times have you been in love?
All in different degrees... somewhere between 6 and 12.

how old will you be in 10 years?
43 with no chance for babies. JK.

what did the last text message you received on your cell say?
"Always Jones, always"
what is a saying you say a lot?
Balls. For serious. Kinda awesome.

sinful snacking weakness?
Ice cream should not be allowed in my house.

best clothing style?
What does this question mean? When did I have the best style or what outfit is the most stylish? Look, I've got miles and miles, so much style that it's wasted.

ever run out of gas?
No. I am way too anal retentive for that.

ever been to europe?
Yes- England and Wales.

worst date ever?
I could fill an entire blog with stories about such things and you expect me to summerize here? Nope. Can't do it.

personal records?
Yes, I have some. I like to keep my files in order.

what would you do if you could be the opposite sex for a day?
Pee standing up and have sex with a woman. Maybe get into a bar room brawl. You know, really live it up.

total jail time?
I have never.

have a crush on anyone you work with?
I just started so not so far. And there are only about 4 guys that work there though one of them is cute which in my world means he is probably gay.

in your cd player right now?
Jurassic 5's new album.

what is something you believe in?
Power of positive thinking.

what is something you fear?
Heights. Reptiles. Death. Being invisible. Seaweed wrapping around my legs while I swim in the ocean. Never being brave enough to really share my life with someone. Your basic stuff.

big or small?
Is this a penis question?

worst physical pain you ever experienced?
The pain post wisdom teeth pulling lasted for one week and I had to have serious pain killers because I was so miserable. That and the time I burnt my hand.

tell us something about your childhood?
I wore glasses since I was 5 and in kindergarten I had to wear a patch over one eye to train the other one to be stronger. I was pretty much always chubby so I never really felt like I fit in even though I had a lot of friends.

best time to catch you in a good mood?
Morning. First thing.

if you could be anything for a day, what would it be?
Happy with the way I look. Just for some perspective.
most prized possession?
My pets aren't really "possessions" but they are in my care and matter the most to me.

would you ever sell it?
No!
what is one of your pet peeves?
Passive aggressiveness really does bug the crap out of me. As does being fake. As does people who spit in public. As do the plethora of drivers on the road who do not understand the concept of merging.

favourite actor/actress
Lili Taylor. Morgan Freeman.

what song are you listening to right now?
Work It Out
, a J5 & Dave Matthews Band joint.
if you could sucker punch someone right now who would it be?
I shant say publicly.

any secrets?
Maybe. It's a secret.

unhealthy addictions?
My current addiction to Lost is probably not healthy. Nor is my need for sugar on a daily basis.

unhealthy fascinations?
My fascinations aren't unhealthy. So there!

favourite sexual position?
My mother reads this blog! For shame.

what do you notice first about the opposite sex?
Eyes. Hands. Smile. Shoes.

favourite physical part of the opposite sex?
Mouth and what comes out of it because, honey, if you can't hold an interesting conversation with me or say something witty once in a while, we aren't going nowhere. Especially the bedroom.

what physical part would you change about yourself?
I would want to lose weight. Period. End of story.

soft sensual sex or porn star sex?
Um, yes.
would you go on a date with someone you met online?
Done that. Do that.

work attire?
Skirt or pants with a nice top. I long to wear my flip flops though.

what is your best physical feature?
I've been told my eyes but I think they meant my tits. You know how some people can get those confused...

do you think anyone actually has read this far?
You better have! It is soooo fascinating.
(I stole this from
Karl
.)