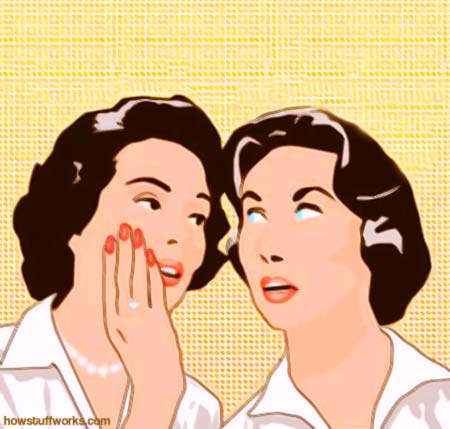 You've probably heard the rumors. Let me just give you the low down here and now. Yes, it is indeed true that Karl, the man behind Secondhand Tryptophan, is indeed coming to visit me for a week in Seattle in March post- TequilaCon '07. Yes, it is indeed true that, for those of you who know me well and particularly those of you who have stayed with me for my general maximum of three days and two nights, know darn well that a week long visit is unheard of in my world. Every time I have mentioned that Karl is visiting and that he is staying a week I am confronted with shock and awe. "An entire week!? You!?" Good Lord people, can't a girl try to turn over a new leaf. It is, after all, a brand new year.

In an effort to prepare Karl for his visit, I prepared a list of warnings. I felt it is only fair and my duty as the Hostess With the Mostest (who is also, cute as a cupcake, I might add). I thought I'd share them with you. This will save a step if you ever decide to visit me.


I tend to burn my eggs 3 out of 5 days of the week. I still eat them though.
I talk to my cats and ask their advice on things. I might do the same to you but don't feel left out if I don't ask your opinion on what I should wear to work that day.
Right now's about the time I should tell you I usually change my outfit a minimum of two times before I head out the door.

I wake up early and alert and I don't drink coffee. But I have to have tea or else I feel ... off.
The guy above me teaches/plays guitar. He's pretty good as musicians go and you eventually get used to hearing them practice.
I hate wearing a bra when I am home. And socks. I don't like wearing socks. Be forewarned I won't be wearing a bra or socks while in the apartment.
My apartment is the first one by the front door. You hear the buzzer and people coming and going. If you are nosy by nature, this could be a good thing for you.
I don't like having all the lights on when I am home. I light candles a lot and this does not mean that I am making romantic overtures (necessarily).
I do not have Tivo. I apologize in advance for this deficiency.
I usually go to bed by 11:00 and most of the time have to read before falling asleep.
My cats may or may not wake you up at 5:30am by either a) sitting on your legs/chest/back and purring loudly, b) licking your eyelid or c) pawing at the covers to make you lift it so they can cuddle underneath. I cannot control them. They control me. They will likely control you.

I really hate when toothpaste or hairs are left in the bathroom sink. Or when the bath mat is soaked because someone didn't towel off in the shower before stepping out.
Please don't leave your soggy towel on my bed, the floor, a chair or crumpled in a ball by the toilet.

I possibly snore but I hear it is endearing and/or cute.
I have a pull out couch that probably isn't that comfortable. It doesn't come with memory foam.
The toilet paper roll is not to be used in its entirety and then left for me to find while I am already sitting on the toilet. And when you replace it, please make sure it comes over the top, not from underneath. Let me repeat:

Not. From. Underneath.

There are three shows I feel compelled to watch: American Idol (hey! I saw you cringe!), The Office, and Lost. As long as I don't have to watch talk shows, sports or movies/TV shows with Jennifer Love Hewitt or Carrot Top, we'll get along fine.

It's ok to be quiet and do your own thing just not to the point where I start to feel uncomfortable and I start wondering if you are having a horrible time and really wish you could leave already.
I really do enjoy doing the dishes so when I say it's ok, I'll wash the dishes, I mean it sincerely and am not being passive aggressive.
It's more than ok if you make yourself at home, help yourself to food, kick off your shoes but manners are very much welcomed.
Karl's reply was something like,
"Sure, send me this

after

I booked the ticket."
I am pretty sure he is still coming for the visit though.