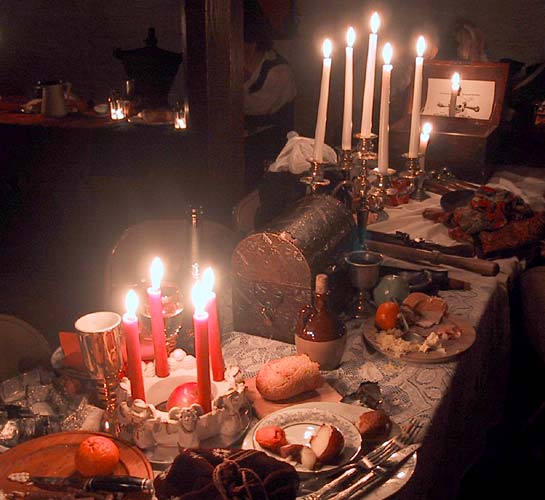 Because I am going to be out of the country for the holidays and due to that fact, low on funds, I decided that this year I would throw the first annual Friendship Feast.

What is a Friendship Feast you ask? Well, dear readers, it is a decadent dinner party in honor of the fabulous friends I have here in town. In attendance will be: Jenny Two Times, Supple, JB, Mikey and Meagan, Dumpling and later for dessert (due to conflicts with schedules), Marnacakes and Hummingbird.

Dressy attire is required. Libations will be served. Merriment will ensue. Scrumptious food will be served, cooked by yours truly. It will be a Saturday night to be remembered. (God willing that no one fights, makes out or pukes. Ok, Mikey and Meagan can make out but that's because they are a couple.)

Many of you seasoned Sizzle Says readers know that I am blessed by amazing friendships. They are a joy in my life and I wanted to give them a memory rather than a new sweater. Who knows how many more holiday seasons we will be together. It is time to embrace the moment and cherish the love I have right now, today. I hope that my little Friendship Feast hits the mark.

Of course, pictures of feasting, debauchery (and, ok, no pictures of puking) will be posted after Saturday.